<<

PREVIOUS

- BROWSE INGREDIENTS -

NEXT

>>
OLIVE OIL AS USED IN ITALIAN COOKING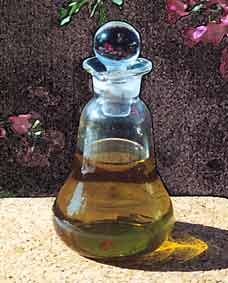 Olio d'oliva

Unlike wine, olive does not improve with age. Buy the best possible, store it in a cool, dark place until use.

For olive oil to earn the name "virgin", it must be obtained from the olive by mechanical processes (grinding and pressing) only, and not heated. The oil must not undergo procedures other than those of washing, decanting, centrifugal treatment and filtration. Olive oils obtained with solvents, esther processes and mixes with other oils are not considered virgin.

An "extra virgin" olive oil must have an acidity of less than 1 percent. The quality of olive oil depends upon many factors: the variety of the tree; the state of the olive and the fruit at the moment of harvest; the technology used in the production, harvesting and extraction; the conditions of conservation.
<<

PREVIOUS

- BROWSE INGREDIENTS -

NEXT

>>

Copyright © 2000,2012 e-rcps.com, All Rights Reserved