<<

PREVIOUS

- BROWSE INGREDIENTS -

NEXT

>>
PORCINI MUSHROOMS AS USED IN ITALIAN COOKING - YUM!!!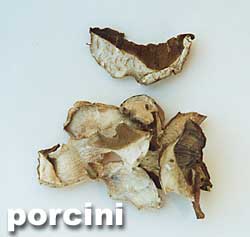 Funghi porcini

The queen of mushrooms - boletus edulus. Wonderful grilled slowly on charcoal with olive oil, parsley and garlic. Or on pizza. Or in white sauce. Or red sauce.

The foundation of dozens of superb dishes.
<<

PREVIOUS

- BROWSE INGREDIENTS -

NEXT

>>

Copyright © 2000,2012 e-rcps.com, All Rights Reserved