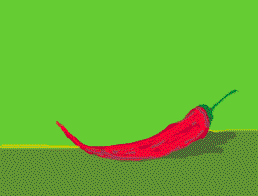 HARISSA - MOROCCAN HOT CONDIMENT RECIPE
Morocco
 +Lo Chef.
Total Time:

10 min




Quick & Easy
This popular relish is served along with many salads, mixed with olives, and, when thinned with a little oil and lemon juice, is sometimes used to flavor brochettes and couscous.
You can buy tinned harissa paste imported from Tunisia or Morocco, or substitute the Indonesian spice paste called sambal oelek. Or, if you want, you can make your own. When refrigerated, harissa keeps 2 to 3 months.
INGREDIENTS:
1 ounce dried red chili peppers
1 clove garlic
Salt to taste
Olive oil
Mortar and pestle or electric spice mill, clean jar with tight-fitting lid.


METHOD:
COVER the peppers with hot water and soak 1 hour, then drain and cut into small pieces.
PLACE in the mortar or spice mill and pound or grind to a puree with the garlic.
SPRINKLE with a little salt, then spoon into the jar and cover with a layer of olive oil.
COVER tightly and refrigerate.
From:
Moroccan and Couscous Cookbook:



Copyright © 2000,2012 e-rcps.com, All Rights Reserved
Recipes
Basics
Glossary
FAQ
Cookbooks
Tell a friend

Cooking Classes
Cooking classes in the U.S. and Italy.
---
Gastronomy Tours
Tour Wine & Olive oil country and other regions.
---
Links
Links to other sites of related interest.
---
Sources
Where to buy special ingredients and utensils.
---
Ask the Chef
If you don't find your recipe.
---